??In the framework of Vietnam HR Conference 2021, the event "ZOOM IN HR SOLUTIONS" provides solutions to optimize the human resource management process from products and services of partner companies. .
?At this event, Mr. Bui Bao Nguyen, Tax Manager, VINA BOOKKEEPING is honored to participate as a speaker with the topic: "LATEST UPDATED PIT POLICY RELATED TO EMPLOYEES IN THE COVID-19 PANDEMIC."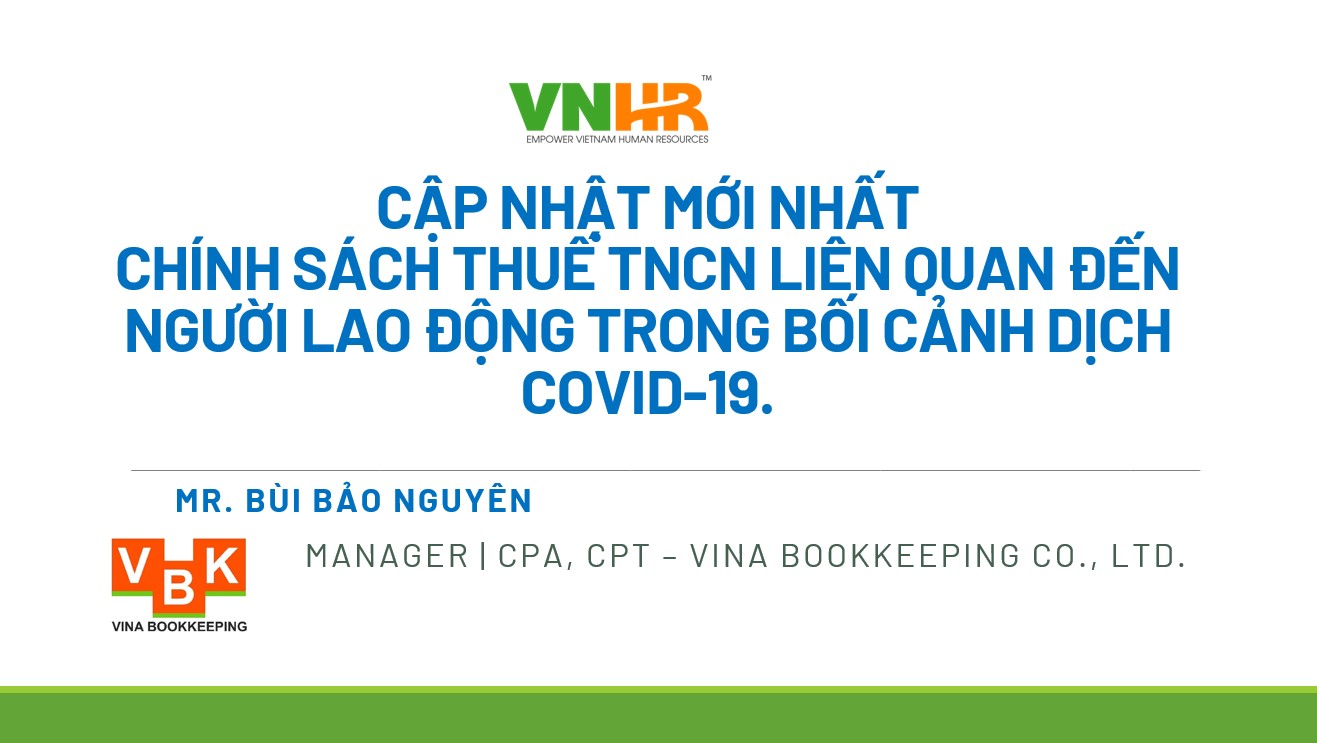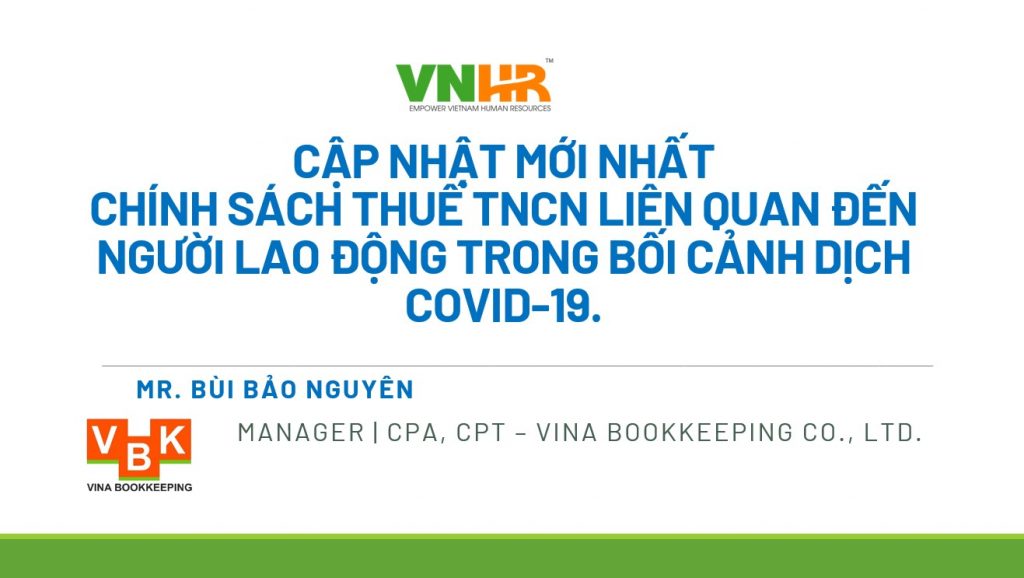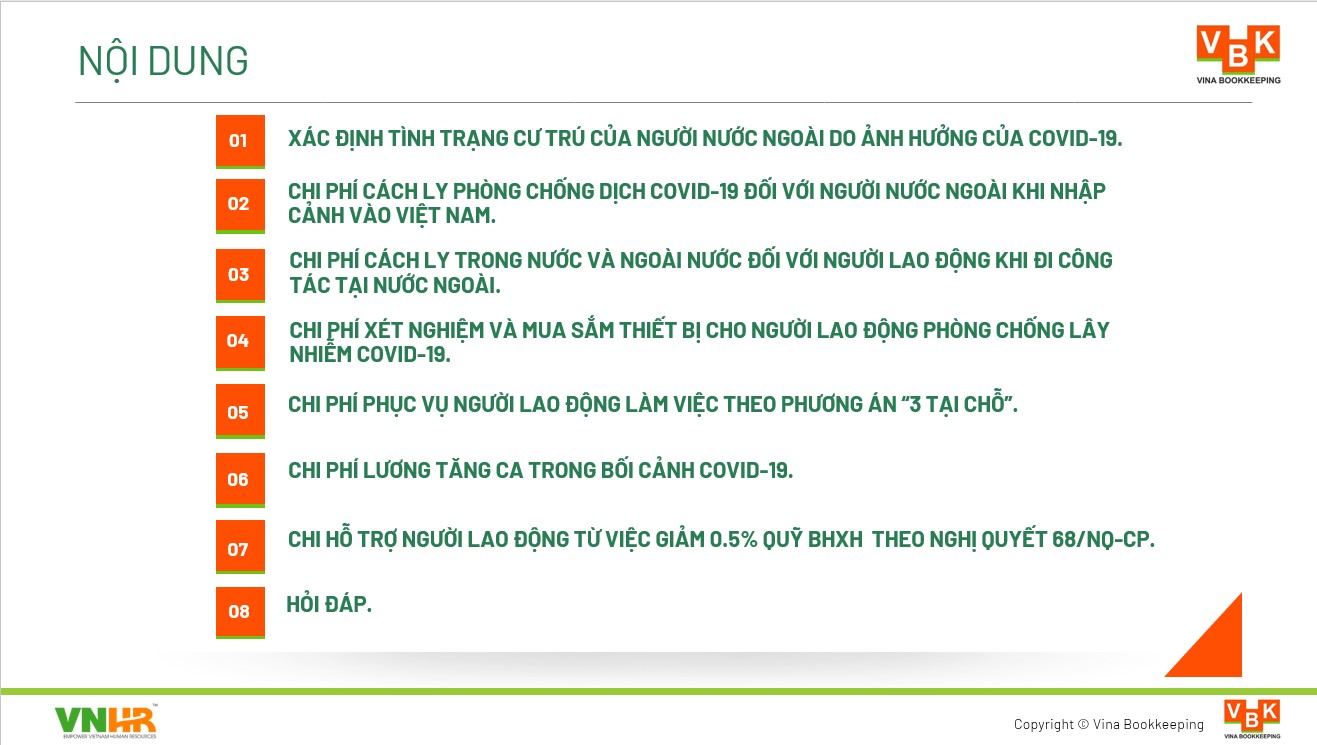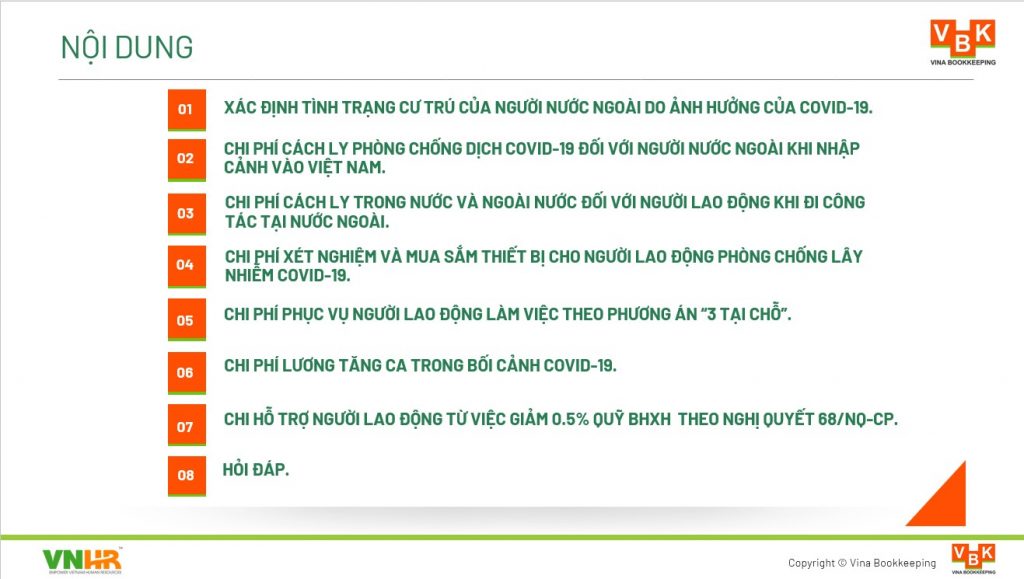 ?Event time: 9:15 – 10:00, 11/13/2021
?Participants: People working in Human Resource Management, Business Management,…etc
?Platform: Zoom
?Register for the free event "ZOOM IN HR SOLUTIONS" at: https://tinyurl.com/ZoomInHRSolutions-FB
?Content is constantly updated at: http://vietnamhrsummit.vn/Expo
Download Slide of this topic HERE.