Vietnam with its rapidly developing economy, strategic geographical location, and diverse workforce, has become an unmissable destination for both domestic and international businesses. This is why Vietnam Company Registration has garnered more attention than ever before.
Recognizing the importance of business establishment and the complexity of the process, Vina Bookkeeping emerged to address these needs. The team of experts at Vina Bookkeeping will guide you through every step of Vietnam Company Registration. From complying with legal regulations to strategic planning, we are dedicated to supporting you in achieving your business goals in this thriving market.
Vietnam Company Registration
Vietnam Company Registration refers to the process of legally establishing a business entity in Vietnam. This organization could be different types of business structures. Such as limited liability companies, joint-stock companies, partnerships, and more,.. Depending on the specific needs and goals of the business owner or investors. The process involves various phases and necessary procedures to create an independent legal entity. The purpose is to engage in business activities, encompassing manufacturing as well as service provision, within the Vietnamese business landscape.
Prepare to Incorporate a Company in Vietnam
1. Conceptualize Your Business
A crucial initial step is to conceptualize your business idea, as it shapes the direction and forms the foundation for your business strategy. This idea can revolve around introducing a new product, service, or even an innovative business model.
2. Conduct Market Research and Develop a Business Plan
Engage in comprehensive market research to gain insights into potential customers, competitors, and emerging industry trends. Utilize this valuable information to create a comprehensive business plan that outlines your objectives, marketing strategies, and financial forecasts.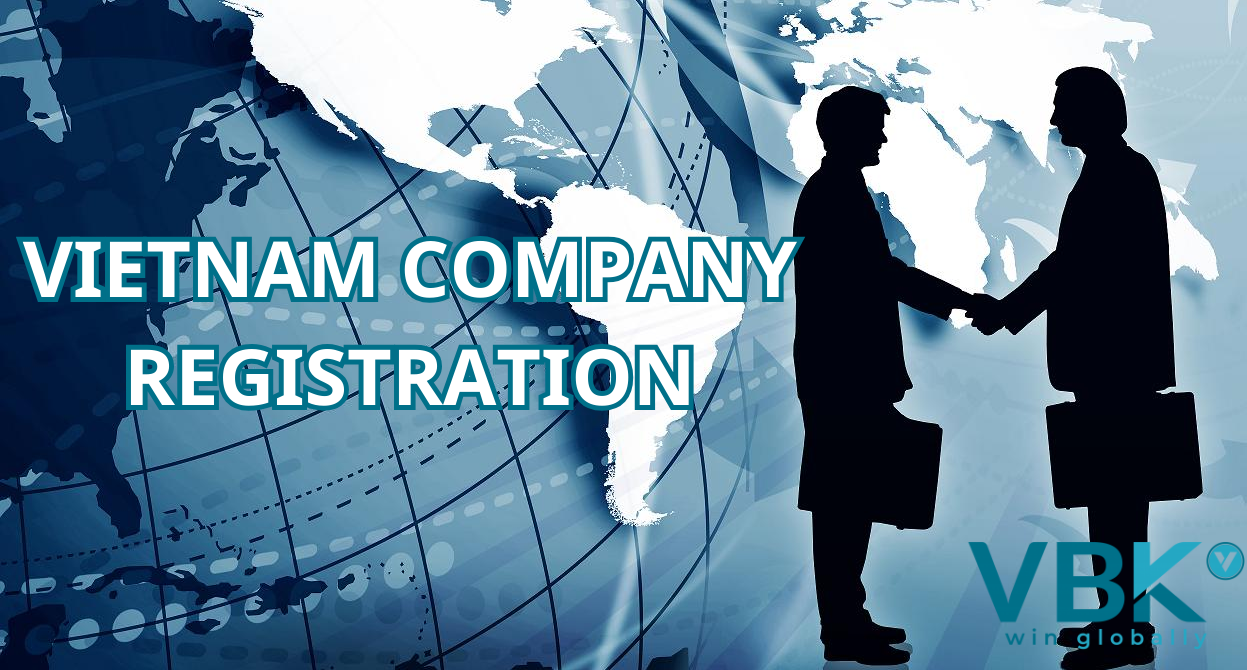 3. Choose Appropriate Company Type
Choose the most appropriate company type that aligns with your business line. In Vietnam, you have several options. Which includes private enterprise, limited liability company (with one member or two or more members), joint-stock company, representative office.
4. Compile Company Profile
Preparing a company profile and associated documents is a pivotal step in the company establishment process.
Company Name: Select an appropriate company name that resonates with your business activities and adheres to the naming regulations mandated by legal requirements.
Registered Address: Determine the registered address of your company, whether it's the office address or the main headquarters. This address will serve as the official location for administrative purposes and company communications
Articles of Association: Draft the company's articles of association. A critical document outlining the organizational structure, member rights and responsibilities, as well as operational and management procedures
Shareholders and Shares (if applicable): If establishing a joint-stock company, identify the list of shareholders and the respective number of shares held by each shareholder
Financial Reporting: Create preliminary financial statements or financial projections for your company. These details provide regulatory authorities with insights into the business's feasibility and its financial potential in the future.
5. Business Registration Procedures
Registration of Business: This step entails the submission of business registration application to the Department of Planning and Investment or the local business registration office. You have to provide comprehensive information about your business. Which includes its name, address, industry of operation, details of the legal representative, and other pertinent particulars.
Tax and Business Certificates: Following the completion of the business registration, the next step involves obtaining a tax identification number. This identification number serves as the cornerstone for conducting lawful business activities and managing taxation.
Depending on the specific industry and regulatory requirements, you may also need to acquire additional business certificates, such as those for food safety or product quality,…
6. Contracts and Legal Documentation
Incorporation Agreement: Drafting and executing an incorporation agreement holds significant importance in company registration. Especially for entities with multiple members.
Employment Contracts: The creation of employment contracts serves to define the rights and obligations of both employers and employees. These contracts outline job position, salaries, working conditions, employee benefits, and responsibilities for both parties.
Business Agreements: Contracts are instrumental in outlining the terms and conditions governing the relationships between the company and its partners, suppliers, or customers. These agreements can cover various aspects of business operations, including the supply of goods and services, lease agreements, collaborations, information security,…
7. Legal and Financial Consultation
Legal Consultation: Seeking counsel from a professional law firm or lawyer is imperative to ensure compliance with all legal regulations throughout the company establishment process. Legal experts will guide you in identifying and executing necessary procedures, as well as assist in compiling the required documents and legal paperwork.
Financial Consultation: For those lacking expertise in financial management or requiring comprehensive guidance on financial matters, engaging in financial consultation is essential. Financial experts can aid in developing a financial plan, estimating capital requirements, managing cash flow, preparing financial reports, and maintaining financial stability during operations.
Both legal and financial consultation play important roles in risk mitigation and optimizing business activities. Particularly during the initial stages of Vietnam Company Registration, support from these experts instills confidence and ensures quality in company operation.
Opportunity and Challenge in Establishing a Company in Vietnam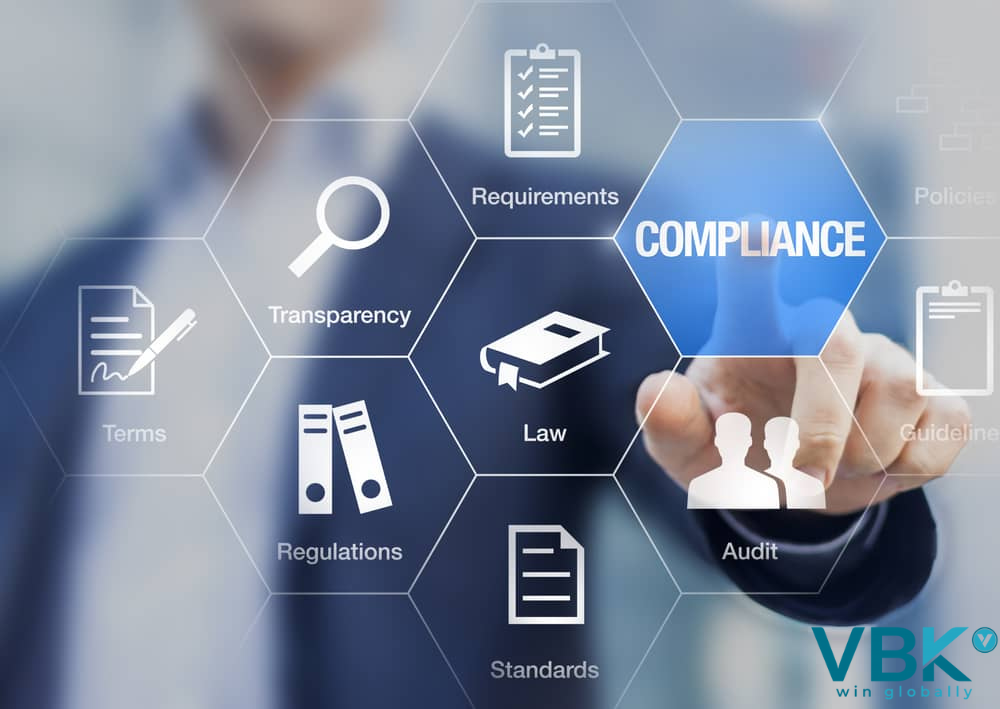 ⭐ Opportunity
Legal Safeguard: Company Incorporation provides legal recognition and protection for the business. The stringent legal framework outlined in the Vietnamese Enterprise Law ensures that operations remain within the bounds of the law, reducing the risk of legal disputes.
Strong Organizational Structure: Vietnam Company Registration process also establishes a well-defined and structured organizational framework. This contributes to efficient management, transparency in roles and responsibilities within the company.
Independent Asset Base: An independent company possesses assets separate from personal or other legal entities' assets. This autonomy allows business to manage its finances responsibly without impacting others.
Economic Benefits and Reputation: Company formation promotes business scalability and projects professionalism and trustworthiness to customers and partners. This not only facilitates capital acquisition but also leads to profits and various benefits.
⭐ Challenge
Capital Requirements: Different types of companies have varying minimum capital requirements, necessitating individuals or organizations interested in establishing a company to meet these specified capital thresholds.
Legal Procedures: The process of Vietnam Company Registration involves intricate legal procedures, documentation, and paperwork. Limited legal understanding can pose challenges for companies during this process.
Complex Internal Organization: Establishing and maintaining a robust internal structure is not always straightforward. Company's success often hinges on the strength of its organizational framework.
High Taxation and Stringent Control: Companies must comply with tax regulations, regularly report taxes, and undergo rigorous scrutiny by tax authorities. The tax is influenced by the company's revenue.
Government Oversight: After registration, companies are subject to close government oversight, including reporting obligations and various tax-related requirements.
How to Register a Company in Vietnam ✅
Step 1: Preparation of Documents
In this initial phase, it's crucial to compile documents for submission to the registration authority. The following documents are typically required:
Business Proposal: Clearly outlining the company's purpose, founder information, and the anticipated scale of the business.
Founder IDs/Passports
Founder's Business Certificate
Lease Agreement: If a specific location has been chosen for business operations.
Land/House Certificates: If land or a house is being used as the company's headquarters.
Building Permit (if applicable): Required for construction or renovation of the headquarters.
Power of Attorney (if applicable): If the founder designates a representative.
Certificate of Capital Contribution (if applicable): For documenting registered charter capital.
Company Membership Certificate (if applicable): Limited liability companies (LLCs) do not issue traditional "stock" like corporations. They use a comparable document, namely a membership certificate. This certificate serves as a formal acknowledgment of their ownership percentages and rights within the company.
Step 2: Drafting of Documents
During the process of establishing a business, the creation of essential documents is a critical stage. An effective approach is to engage the Vietnam Company Registration service. This involves partnering with experienced experts in company formation procedures. A legal team can assist in composing the necessary documentation in compliance with legal requirements, ensuring the accuracy and completeness of all information in the documents. Thus, facilitating a smooth processing.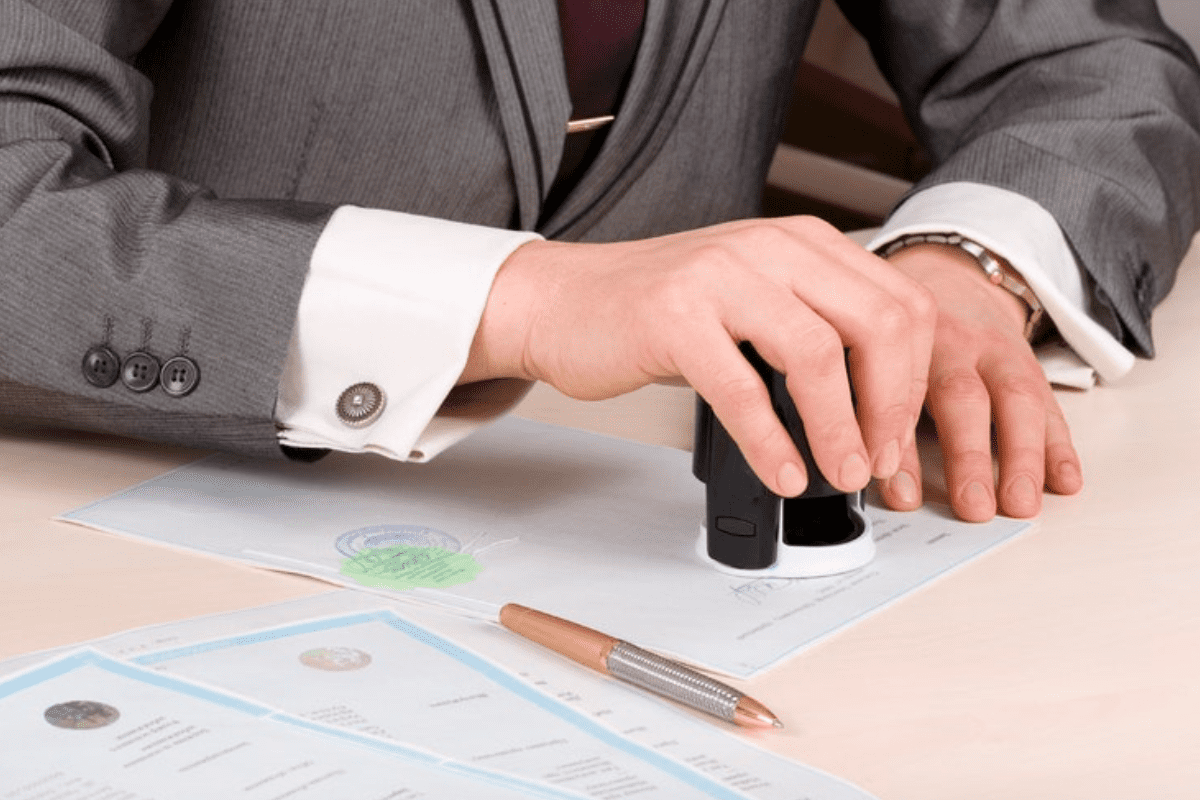 Step 3: Submission of Documents
Following the assembly of documents in accordance with guidance and drafting by Vina Bookkeeping, the subsequent phase involves submitting the registration application to the authorized office. The following steps are involved in this process:
Review Documents: Prior to submission, it is essential for the company to thoroughly review the documents to ensure accuracy and completeness. Thereby avoiding potential errors in the future.
Select Registration Office: The company needs to determine the appropriate registration office based on its location and industry. Typically, the application is submitted to the Business Registration Office within the Department of Planning and Investment in the respective province or centrally governed city.
Submit Documents: Complete the registration forms with accurate details and provide copies of the essential documents.
Payment of Registration Fee: Alongside the application, the company is required to settle the fee specified by the registration office. This fee varies based on the company's size and industry.
Awaiting Result Notification: Processing times may vary depending on local circumstances and the workload of the office.
Step 4: Fulfill the Disclosure Fee Payment
Announcing the establishment of a business represents a pivotal milestone in the Vietnam Company Registration Process. As stipulated in Circular No. 47/2019/TT-BTC, the fee for information disclosure is fixed at 100,000 VND. Failure to comply with this disclosure requirement may result in administrative penalties. The specific penalties vary depending on the nature of the violations, including:
Failure to publicly disclose business registration information on the National Business Registration Portal.
Non-compliance with the specified deadline for public disclosure of business registration information on the National Business Registration Portal.
Step 5: Receive the Business Establishment Result
Within 3 – 5 business days, assuming the application is valid, the registration authority will issue the Business Registration Certificate. This result can either signify the approval of business registration or a request for additional information if the application is incomplete or lacks essential criteria.
Step 6: Business Disclosure
This phase is of utmost importance as it enables the company to inform the public about its establishment and operations. It also serves to establish an official presence within the business sector.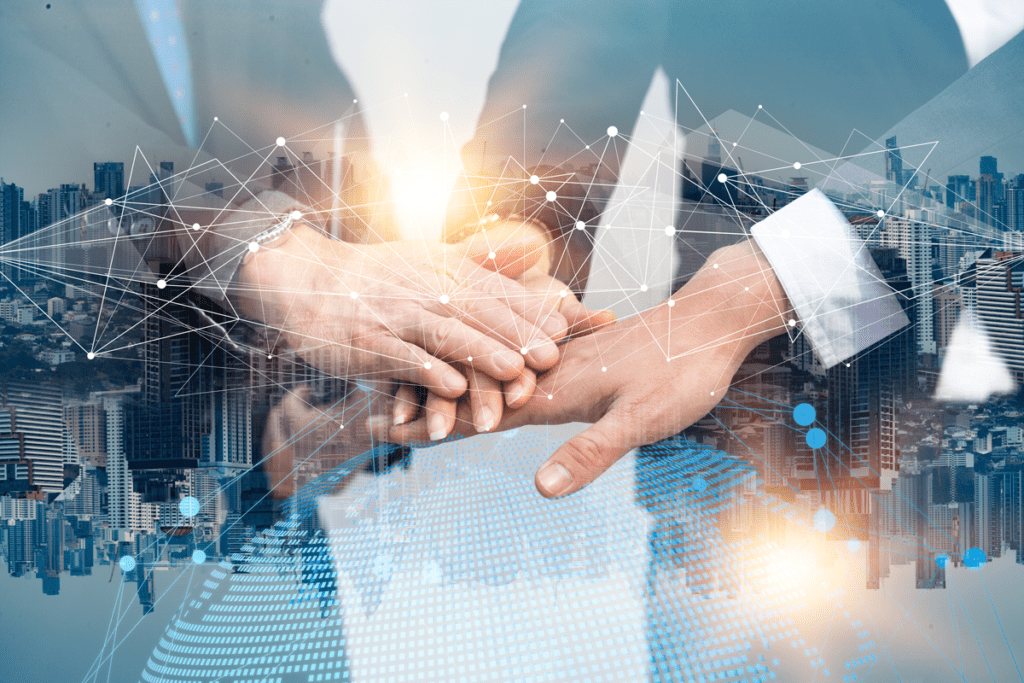 Step 7: Creation of the Company Seal
While awaiting the results, you can take your time to design a logo or seal. Besides guidance in company registration, Vina Bookkeeping offers assistance in the creation of the company seal. Required details for the seal may include:
Company name
Tax identification number
District or city
Logo (if applicable)
Advantages of Vietnam Company Registration Service at Vina Bookkeeping
| | |
| --- | --- |
| ✅✅Company Registration in Vietnam Service | Company establishment, corporate administration, corporate governance, corporate compliance, comprehensive corporate assessments, as well as the cessation of operations for FDI enterprises operating in Vietnam |
| ✅✅Hotline | (028) 3821 0375 |
| ✅✅Benefits | Professionalism and Extensive Experience, Time and Effort Saving, Efficient and Cost-effective |
| ✅✅Advantages | Efficiency, Effective, Optimization |
| ✅✅Commitment | Efficient Process, Data Security, Help Business Save Time and Cost |
✅ Professionalism: Our team of experienced experts possesses a profound and comprehensive understanding of accounting, taxation, and business management. Vina Bookkeeping provides optimal solutions for our clients.
✅ Dedication and Efficiency: We are wholeheartedly dedicated to every project, providing enthusiastic and proactive support from A – Z. We understand that Vietnam Company Registration Process could be complex. Therefore, we are willing to accompany you every step of the path.
Moreover, we appreciate how valuable your time and resources are. That's why we have streamlined our processes to make them as efficient as possible. Our goal is to help you successfully establish your company while complying with all legal requirements.
✅ Diverse Range of Services: We offer diverse services, including accounting, tax consulting, legal consulting, etc. This comprehensive support enables clients to save time and resources by accessing all the assistance they need.
✅ Transparent and Public Pricing: Our all-inclusive process guarantees that you will receive all necessary services for the Vietnam Company Registration process, with no additional costs.