The process of Vietnam Company Incorporation has gained significant attention due to the country's thriving business landscape and diverse economic prospects. Whether you are a local entrepreneur or an international investor looking to establish a business in Vietnam, understanding the intricacies of this process is essential.
Setting up a company in Vietnam holds promising benefits, but being well-prepared and informed is the key to leveraging these opportunities effectively. This article delves into the essential aspects of establishing a company. Vina Bookkeeping will guide you the steps, requirements; as well as the pros and cons of forming a new entity in Vietnam.
Vietnam Company Incorporation
Setting up a company in Vietnam means establishing a new corporate entity in compliance with local legal requirements. Establishing a company ensure legality and protects the rights of both the business entity and the community.
Key Features of Vietnam Company Incorporation:
Legal Entity: A company is an independent legal entity with its own existence, legal rights, and obligations. It can own assets, enter into contracts, and engage in business activities.
Founders: Individuals or organizations intending to establish a company are referred to as founders. They are responsible for initiating the procedures, preparing documents, and forming the company.
Business Entity Types: This term relates to how a business organization is structured and classified as a legal entity within Vietnam's legal system.
Charter Capital: This is the amount of money that founders invest in the company to carry out its operations. The charter capital is specified in the company's charter and can be increased or decreased.
Legal Representative: The person authorized to represent the company in legal and business transactions. This individual must meet specific legal requirements in Vietnam.
Business License: A business license is a document certifying the company's permission to conduct business in specific purposes and industries as registered.
Tax Identification Number (TIN): A unique identifying number associated with the company. Which is necessary for tax payments and related financial activities.
Business Sector: The type of business activities that the company intends to engage in, requiring compliance with specific regulations and licenses for each sector.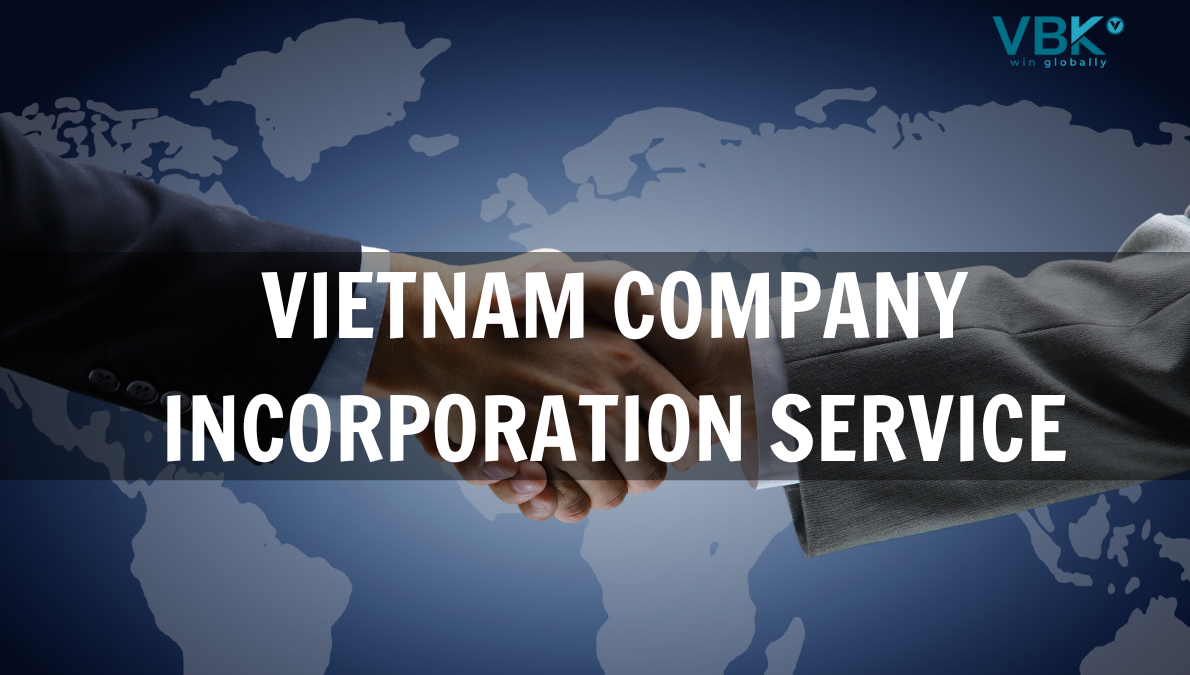 Opportunity and challenge of establishing a company in Vietnam
⭐ Opportunity
Legal Protection: Company Incorporation in Vietnam ensures that the busine recognized and protected under the law. The strict legal framework provided by the Vietnamese Enterprise Law ensures lawful operations and prevents legal disputes.
Strong Organizational Structure: The process of company formation also establishes a specific and well-structured organizational framework. This enhances effective management and transparency in roles and responsibilities.
Independent Assets: An independent company possesses separate assets that are distinct from personal or other legal entities' assets. This enables the company to be financially responsible with its own assets without affecting others.
Economic Benefits and Reputation: Vietnam Company Incorporation enhances business scalability and conveys professionalism and credibility to customers and partners. This not only provides better opportunities for capital mobilization but also brings profits and various advantages.
⭐ Challenge
Capital Requirements: Each type of company requires different levels of minimum capital. This demands individuals or organizations wishing to establish a company to meet the stipulated capital requirements.
Complex Legal Procedures: The process of Vietnam Company Incorporation involves intricate legal procedures, documents, and paperwork. Lack of legal understanding can create challenges for the company during this process.
Challenging Internal Organization: Establishing and maintaining a strong internal structure isn't always straightforward. The company's success often depends on the strength of its internal structure.
High Taxes and Stringent Control: Companies need to comply with tax regulations, regularly report taxes, and undergo strict scrutiny by tax authorities. The tax burden is influenced by the company's revenue.
Government Oversight: Companies, post-incorporation, need to adhere to close government oversight, including reporting requirements and various types of taxes.
| | |
| --- | --- |
| ✅✅Company Incorporation in Vietnam Service | Company establishment, corporate administration, corporate governance, corporate compliance, comprehensive corporate assessments, as well as the cessation of operations for FDI enterprises operating in Vietnam |
| ✅✅Hotline | (028) 3821 0375 |
| ✅✅Benefits | Professionalism and Extensive Experience, Time and Effort Saving, Efficient and Cost-effective |
| ✅✅Advantages | Efficiency, Effective, Optimization |
| ✅✅Commitment | Efficient Process, Data Security, Help Business Save Time and Cost |
When to Consider Register Business in Vietnam 
Besides preparing the necessary conditions for company establishment, the timing of when to establish a business is also crucial. Below are reasons why you should consider Vietnam Company Incorporation instead of operating as an individual:
When Capital Mobilization is Needed: If your business idea requires a substantial amount of capital to develop, establishing a joint-stock company or limited liability company with multiple members can help you raise funds from investors or shareholders.
Issuing Invoices and VAT Deduction: When you have a significant number of customers requesting value-added tax (VAT) invoices for deduction in their business activities. Establishing a company will enable you to efficiently manage and fulfill these procedures.
Contracts and Agreements: If partners, suppliers, and customers expect to engage in contracts and agreements with a legal entity, forming an entity instills trust and ensures sustainability in business transactions.
Accounting System: Setting up a company enables you to establish an accurate and transparent accounting system. This, in turn, helps you manage finances and business operations more effectively.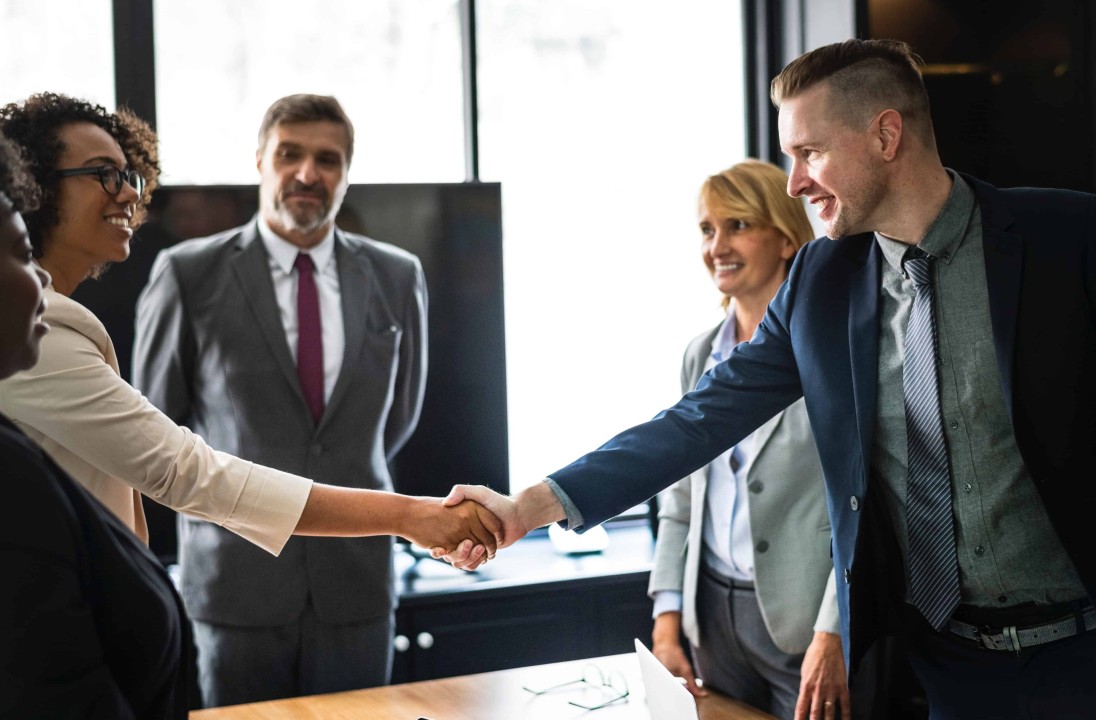 Why Should Outsource Vietnam Company Incorporation Service
Professionalism and Extensive Experience
With many years of experience in the field of Company Registration service, Vina Bookkeeping takes pride in its team of highly experienced experts with deep knowledge of legal regulations and processes. We ensure that our clients receive optimal and reliable advisory support.
When you use our services, you will receive consultation on the most suitable company type based on your business needs and goals. We not only assist you in understanding various company structures but also provide strategic advice for the informed decisions.
Furthermore, we offer meticulous legal consultation and technical assistance in gathering and preparing necessary documents. Our team will assist you in compiling documents, submitting registration applications, and handling all related procedures. We commit to provide convenience and ensure that every step is in compliance with legal regulations.
Time and Effort Savings
Vietnam Company Incorporation process involves numerous complex steps, from document collection, dossier preparation, to application submission and monitoring the approval process. Doing this on your own can consume significant time and effort.
By outsourcing a comprehensive service from Vina Bookkeeping, you can shift the burden of legal and administrative procedures to a professional team. This allows you to focus on your core business activities without worrying about managing and executing the company formation procedures. The team at Vina Bookkeeping has the experience and understanding of the process, ensuring efficient, and accurate completion of each step.
Effectiveness and Cost Efficiency
Vietnam Company Incorporation service solutions not only save your time and effort but also cut down on costs compared to attempting to handle the process yourself. While there is a fee associated with hiring such services, when weighed against the time investment and effort required for self-execution, this cost is often quite reasonable. You won't need to delve into and master the legal regulations pertaining to company establishment. Additionally, you won't have to deal with potential errors or resource wastage that self-execution might lead to.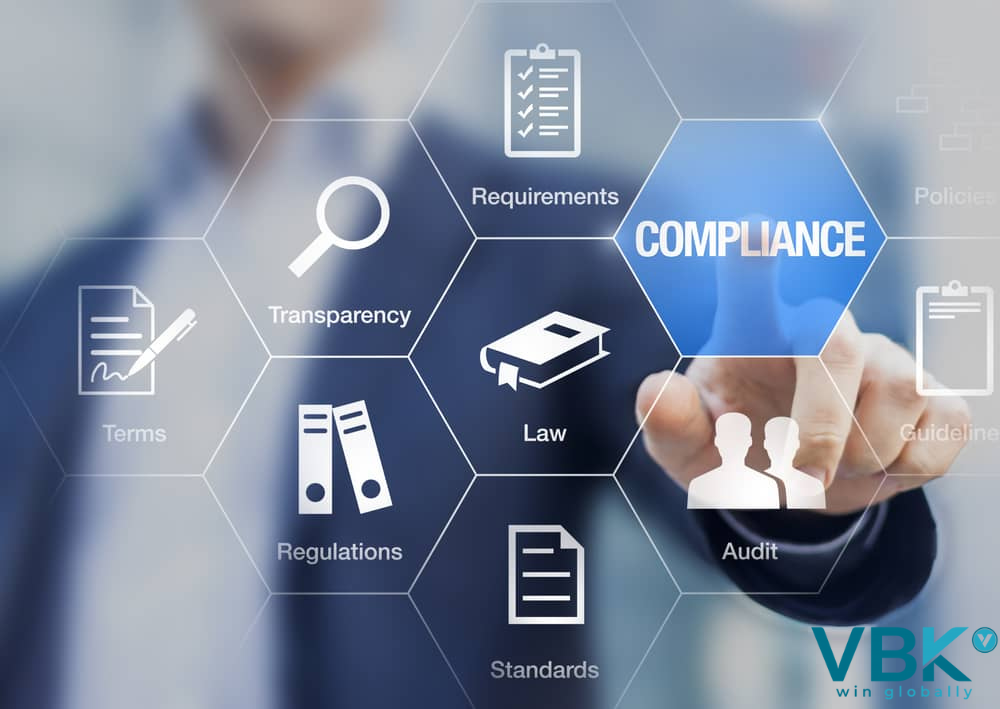 Furthermore, utilizing a comprehensive Company Registration service helps you avoid the situation of having to understand and rectify mistakes later on. With the guidance of experienced experts at Vina Bookkeeping, you ensure that every procedure and documentation is processed in compliance with the law right from the start, safeguarding against unwanted legal complications in the future.
Vietnam Company Incorporation Service at Vina Bookkeeping
At Vina Bookkeeping, we are committed to supporting you from the planning stage to the successful completion of the company incorporation process. We understand that Vietnam Company Incorporation can be intricate. Therefore, our team provides comprehensive assistance, enabling you to focus on efficient and sustainable business development.
Consultation on Business Types
Selecting the right business type is the crucial first step. This decision will impact all aspects of business operations. From management practices to the future potential of your enterprise. We listen and comprehend your business requirements. Our goal is to help you choose the optimal business entity type that fully complies with legal regulations and maximizes future business benefits
We examine critical factors such as member rights and responsibilities, management structure, required charter capital, and future scalability. We are dedicated to delivering clear information and delving deeper into the pros and cons of each entity type. This empowers you to make informed decisions based on legal regulations and your business objectives.
Preparing Documents and Registration Procedures
We recognize the complexity of this process and the significance of alleviating the legal burden for you.
Document Preparation:
We guide you in providing the necessary information to compile the business registration dossier.
Assisting in organizing and preparing the dossier in accordance with regulations.
Completing Application Form:
Preparing the registration dossier, including the charter, establishment contract, shareholder list, and relevant details.
Advising on how to fill out the application forms and adjusting documents as required.
Submitting Documents and Business Registration
Submit the business registration documents to the relevant government agency or the Department of Planning and Investment.
Monitor and carry out procedures as required by the governing authority.
Establishing Bank Account and Tax Registration
Vina Bookkeeping will assist in opening a corporate bank account for financial management./li>
Register the tax identification number and necessary business certificates.
Legal and Financial Consultation
Legal Consultation: Provide guidance on legal regulations related to businesses, including establishment and operational activities. Ensure compliance with legal regulations and establish a strong legal foundation for the company.
Financial and Tax Management Consultation: Assist in day-to-day financial management, from bookkeeping to monitoring cash flow. Offer tax advice and ensure compliance with monthly, quarterly, and yearly tax obligations.
Vietnam Company Incorporation Service at Vina Bookkeeping
✅ Professionalism and Extensive Experience
Vina Bookkeeping stands confidently with years of involvement in company formation. Our team comprises seasoned specialists equipped with extensive understanding of legal stipulations and processes associated with establishing enterprises in Vietnam.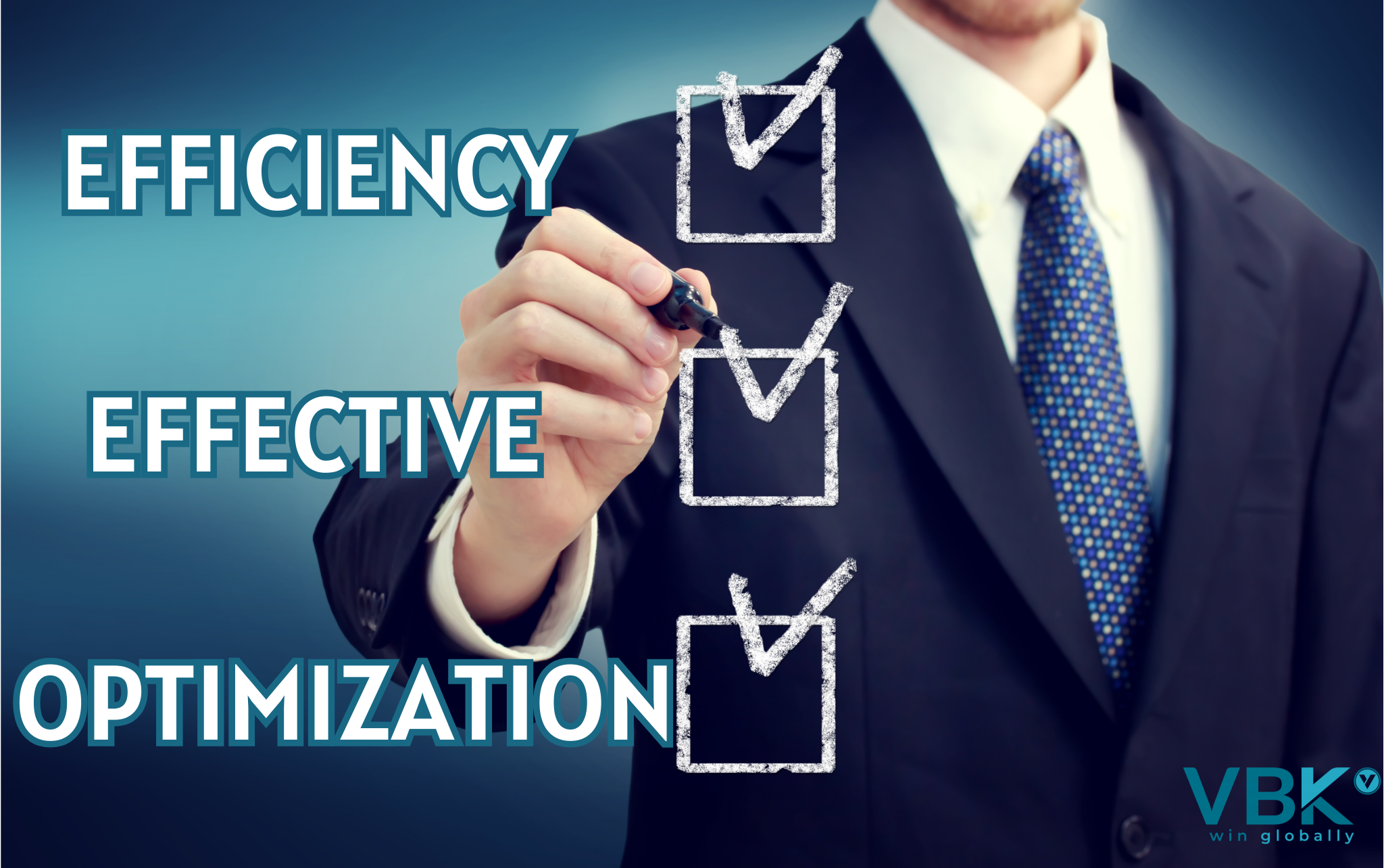 Our consultancy extends beyond suggesting the most suitable business type based on your operational needs and aspirations. We also provide strategic advice to help you make well-informed decisions. Our legal advice is not only technically solid but also meticulous in gathering and preparing necessary paperwork. Our pledge is to provide ease and ensure adherence to legal mandates at every stage.
✅ Time and Effort Saving
The intricacies of setting up a company involve multifaceted procedures, encompassing tasks. Such as document collection, profile creation, application submission, and monitoring of approval progress. Undertaking this process independently demands a significant investment of time and effort.
Vina Bookkeeping's Vietnam Company Incorporation service transfers the legal and administrative responsibilities to our team. This empowers you to concentrate on core business operations without the hassle of handling procedural intricacies. Our team boasts a comprehensive grasp of the process. Which facilitates rapid, effective, and precise execution of each phase.
✅ Efficient and Cost-effective
Our all-inclusive service not only conserves time and effort but also minimizes expenses in comparison to a do-it-yourself approach. While there are fees related to our service, they are reasonable when weighed against the time and effort invested in managing procedures.
You don't have to master intricate legal regulations concerning company setup. You can sidestep errors and wastage of resources often resulting from self-handling. Vina Bookkeeping's experts team ensures accurate management of all processes right from the outset. Which effectively prevents undesired legal complications down the line.
Advantages of Company Establishment Service at Vina Bookkeeping
In today's market, there are numerous firms offering comprehensive Vietnam Company Incorporation services. However, choosing an external partner of quality is not a straightforward decision. When choosing Vina Bookkeeping, you are opting for a professional and dedicated partner that prioritizes your success in the company establishment process.:
Professional Team with Extensive Expertise: Our team comprises experienced professionals with years of industry experience. Particularly in company establishment within Vietnam. We aim to provide the most optimal solutions for our clients.
Committed Partnership: We pledge to accompany you every step on your entrepreneurial journey. Our mission is to provide dedicated guidance and enthusiastic support from A to Z, ensuring you receive assistance whenever needed.
Transparent and Public Pricing: Our all-inclusive process guarantees that you will receive all necessary services for the company establishment process, with no additional cost.
Value-Oriented Commitment: With a genuine commitment to providing value to our clients, we offer our Vietnam Company Incorporation service at the most competitive rates in the market.