In the context of economic integration, the attraction of investment capital from foreign companies to Vietnam is increasing. Therefore, the demand for establishing representative offices in Vietnam by FDI enterprises is becoming more popular than ever. The representative office not only helps businesses be present in Vietnam but also serves as an essential bridge to approach potential customers, partners, and markets. However, the establishment process is not always smooth, especially when encountering legal barriers. In the following article, Vina Bookkeeping will provide detailed information on Setting Up Representative Office in Vietnam.
Setting Up Representative Office in Vietnam
Foreign Representative Office in Vietnam
A foreign representative office in Vietnam is a form of operation for companies, enterprises, and foreign organizations in Vietnam. The representative office does not engage in manufacturing business activities or provide services for profit; it acts as a "bridge" between the parent company abroad and the Vietnamese market.
Setting Up Representative Office in Vietnam is the process in which a FDI (Foreign Direct Investment) company establishes a dependent unit in Vietnam. To establish a representative office, the foreign FDI company needs to obtain an operating license from the Vietnamese government agency. After obtaining the license, the company needs to complete the legal conditions, physical facilities, and recruit personnel to ensure the representative office can operate in Vietnam.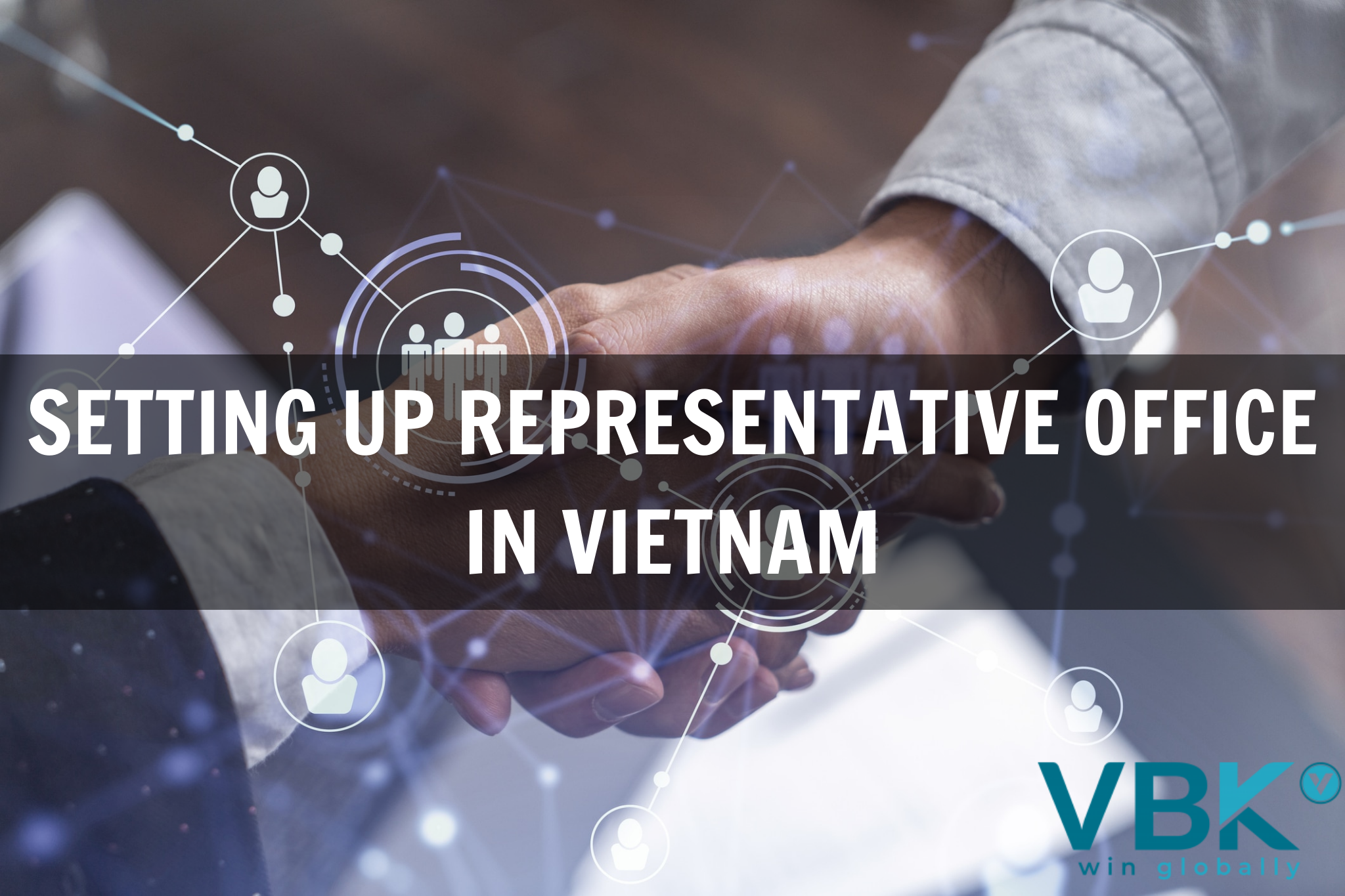 Setting Up Representative Office in Vietnam
Setting Up Representative Office in Vietnam means that the service organization provides support and consultancy for FDI enterprises wishing to establish a representative office in Vietnam. This service includes assisting businesses understand legal regulations, prepare documentation, submit and monitor the licensing process. As well as, assistance in related issues such as taxation, accounting, recruitment, and office leasing. The primary purpose of this service is to reduce procedural burdens and ensure that businesses comply with Vietnamese laws when establishing and operating their representative office.
Procedures for Setting Up Representative Office in Vietnam
Below are general procedures applicable to establishing a representative office for both Vietnamese companies and foreign-invested companies in Vietnam:
Step 1: Prepare Documents
Notarized ID card of the head of the representative office.
Detailed information about the representative office, including its name, address, and phone number, etc
Business registration certificate of the company.
Step 2: Drafting the Documents
Given information, Vina Bookkeeping will proceed to draft the documents for the business.
Within a day, the complete set of documents will be sent to the customer for signature and seal.
Step 3: Submitting Documents and Announcing Establishment
Documents are submitted to the Business Registration Department of the province or city where the office is to be located.

Pay the fees and announce the office information on the National Business Information Portal.
Step 4: Receive the Business License
The Business Registration Department will review the validity of the documents within 03 working days from the date of receipt.
If the documents meet the requirements, the Registration Department will issue an Operating Registration Certificate for the branch or representative office.
If the documents are not valid, the Department will notify in writing, detailing the content that needs modification or addition.
Step 5: Engrave the seal (Optional)
The representative office needs to engrave its official seal and proceed with operations.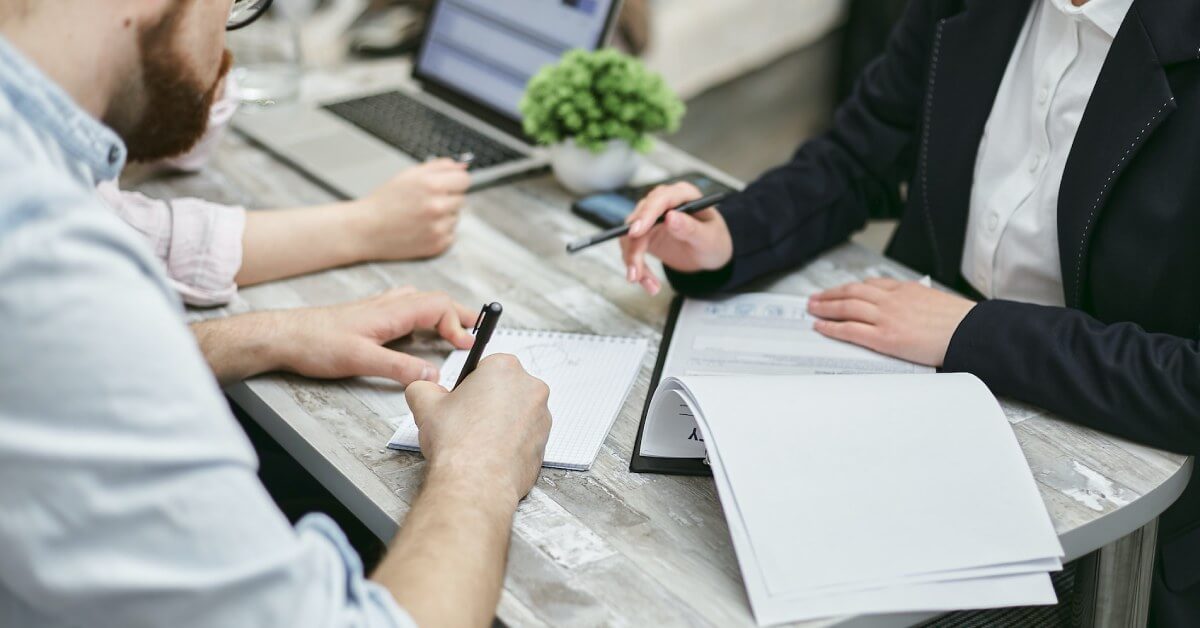 Why FDI Companies Should Outsource Setting Up Representative Office in Vietnam Services in Vietnam
When entering a new market, FDI enterprises not only encounter language barriers but also face legal issues. This is why FDI businesses should leverage Setting Up Representative Office in Vietnam services from specialists.
| | |
| --- | --- |
| ✅✅ Setting Up Representative Office in Vietnam Service | Company establishment, corporate administration, corporate governance, corporate compliance, comprehensive corporate assessments, as well as the cessation of operations for FDI enterprises operating in Vietnam |
| ✅✅Hotline | (028) 3821 0375 |
| ✅✅Benefits | Professionalism and Extensive Experience, Time and Effort Saving, Efficient and Cost-effective |
| ✅✅Advantages | Efficiency, Effective, Optimization |
| ✅✅Commitment | Efficient Process, Data Security, Help Business Save Time and Cost |
Vietnamese law frequently undergoes changes, with new circulars and updates being introduced. This makes compliance intricate and fraught with potential mistakes. It's not just about taxation and labor, but also encompasses various areas like trade, investment, and resource management. For businesses that do not have a deep understanding of legal regulations in Vietnam, like FDI companies, ensuring everything goes smoothly can become burdensome. Therefore, outsourcing Setting Up Representative Office in Vietnam can help businesses save time and minimize risks. While ensuring efficient business operations and legal compliance.
Benefits of Using the Setting Up Representative Office in Vietnam Service in Vietnam
⭐ Professionalism and Experience 
With many years of experience in offering the service of establishing foreign representative offices in Vietnam, Vina Bookkeeping proudly possesses a team of specialists with extensive knowledge and expertise regarding laws and related procedures. This ensures that customers receive rapid and effective consultancy.
Utilizing our service, you will be advised on necessary guidelines and procedures to set up a representative office based on your business needs and objectives.We assist you with understanding the legal requirements as well as provide strategic advice for making informed decisions. Additionally, our team assists in preparing documentation, registering applications, and handling all related procedures. Vina Bookkeeping promises convenience and ensures that every step complies with the law.
⭐ Time and Effort Savings
The process of establishing a representative office encompasses many intricate steps. From document collection, file preparations, registration, to tracking the approval process. This can be time-consuming and strenuous if you do it independently.
By using Vina Bookkeeping's all-in-one service, customers can offload the burden of legal and administrative procedures to a professional team. This allows businesses to focus on their core activities without the worries of managing and executing related processes. The team at Vina Bookkeeping understands the process, ensuring the completion of Office establishment quickly, effectively and accurately.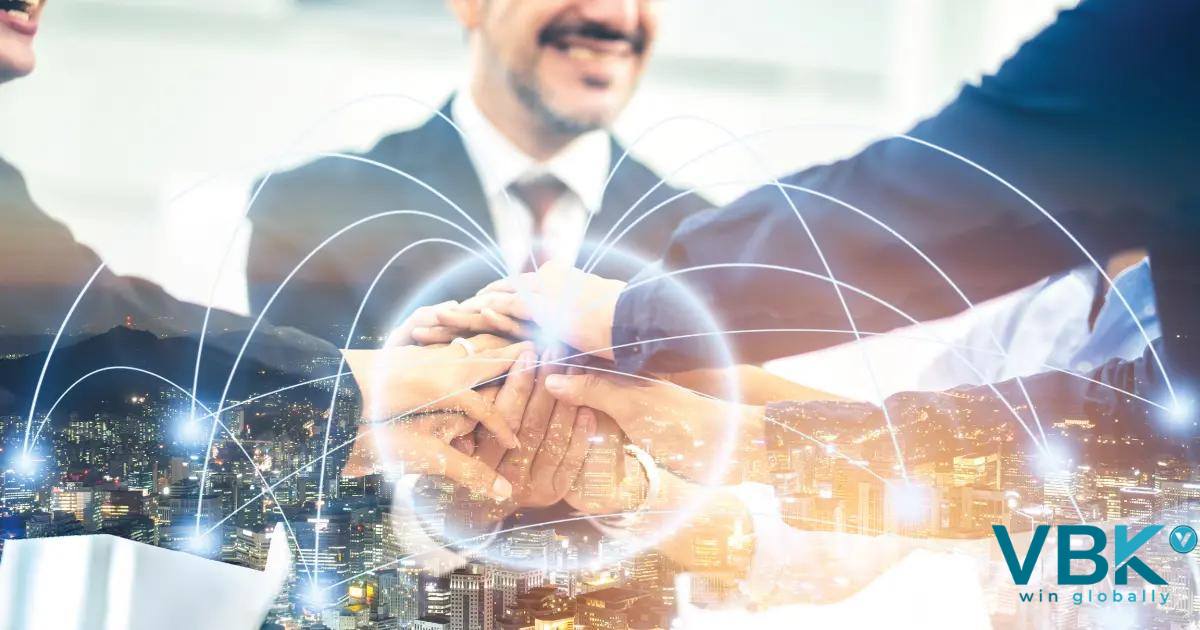 ⭐ Cost-Effective
The comprehensive service not only saves time and effort but also proves more cost-effective compared to doing it yourself. Although you have to pay for a service, compared to doing it yourself and taking a lot of time for the procedures, this cost is really worth the investment.
Customers don't need to be well-versed in legal regulations or face risks from oversights. With Vina Bookkeeping's assistance, all procedures and documentation are handled precisely and in compliance with regulations. Which helps foreign businesses evade legal problems in the future.
Setting Up Representative Office in Vietnam Service in Vietnam – Vina Bookkeeping
Vina Bookkeeping owns a team of experts with many years of experience in the field of providing Setting Up Representative Office in Vietnam Service. Up to now, we are proud to have been supporting many FDI enterprises in establishing and managing representative offices in Vietnam.
What particularly underpins the reputation of Vina Bookkeeping is our principle of prioritizing customer satisfaction and interests. We not only provide services, but are also a reliable companion and strategic partner for many FDI enterprises. We assist enterprises in overcoming legal barriers and optimizing business efficiency. Here's what our Setting Up Representative Office in Vietnam Service entails:
Comprehensive Consultancy
Provide information on the requirements for setting up a representative office.
Answer all questions related to legal regulations, procedures and required documents.
Support and advise on legal matters concerning the internal operations of the representative office and its parent company.
Document Preparation
Compile and draft all necessary documents for the establishment process.
Document Submission
Representing customer in submitting documents and liaising with competent authorities.
Monitor the submission process and supplement documentation if required by the authorities.
Post-establishment Support
Advise and guide on procedures to be followed after the establishment of the representative office.
Offer tax declaration services, social insurance payments, and personal income tax settlement for representative offices.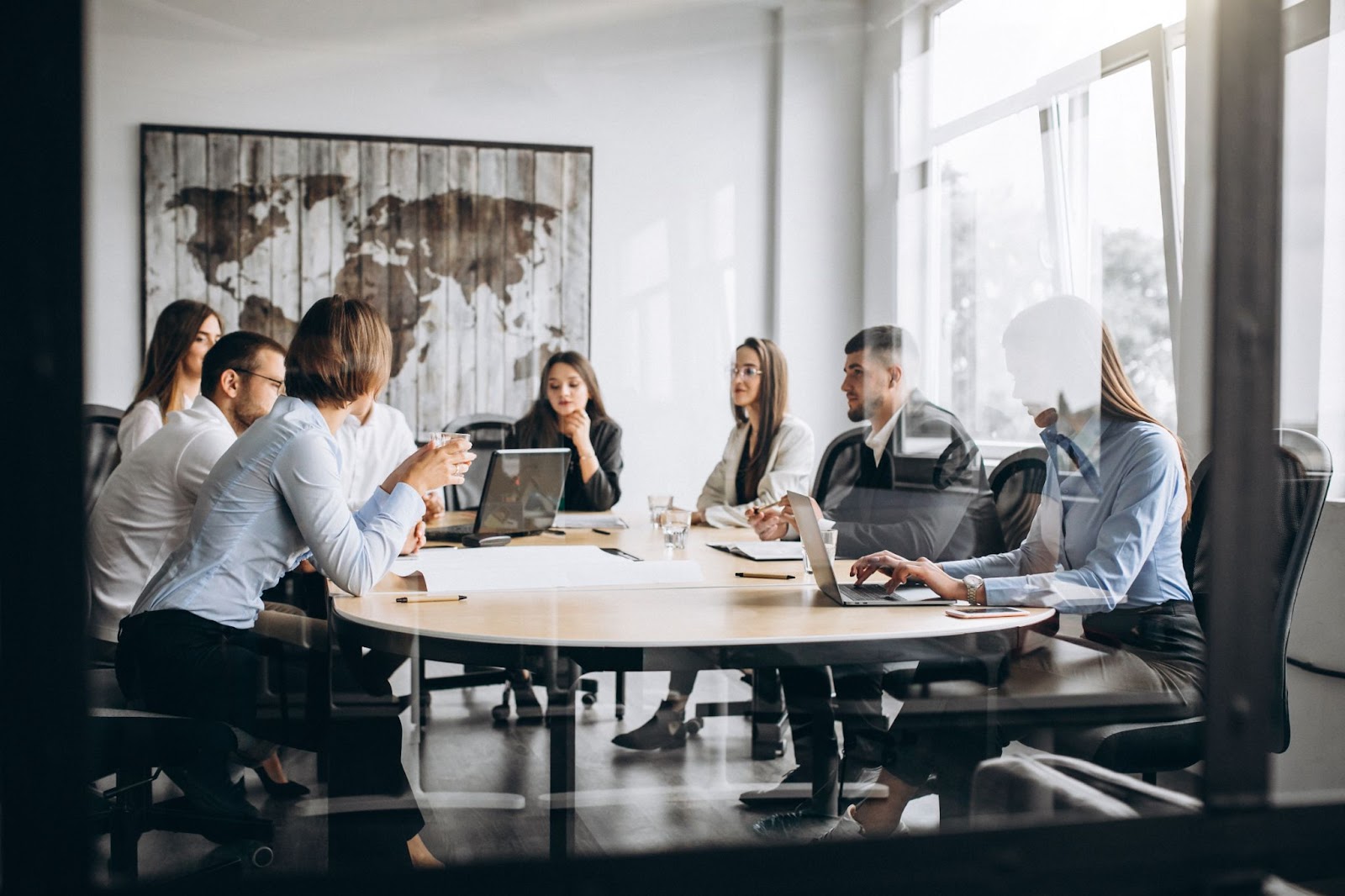 Foreign Exchange Transaction Registration
Assist in registering and executing foreign exchange transactions when businesses open representative offices abroad.
With a team of seasoned experts well-versed in Vietnamese legalities, Vina Bookkeeping commits to providing maximum support, ensuring businesses experience a smooth and swift process in the establishment and operation of representative offices.
Reasons to Choose Vina Bookkeeping
✅ Extensive Experience: Vina Bookkeeping has been operating in the field of establishing representative offices and consulting for FDI companies for many years. This experience allows us to deeply understand the business culture, legal system, and Vietnamese market. Which ensures the provision of appropriate and effective solutions for each enterprise.
✅High-quality Expert Team: Vina Bookkeeping's team consists of knowledgeable and skilled experts who have undergone specialized training. They always update with the latest legal regulations to best support our customers.
✅ Collaborative Philosophy: At Vina Bookkeeping, we always view our customers as strategic partners. Our relationship is built on respect, trust, and a commitment to help businesses grow sustainably.
✅Comprehensive Services: From establishing representative offices, legal consultancy, to support in management and internal procedures, Vina Bookkeeping can meet all your needs.
✅Commitment to Maximum Efficiency: Customer satisfaction is our top priority. Vina Bookkeeping consistently strives to ensure all our services are delivered punctually and maintain the highest quality standards.
Frequently Asked Questions about Setting Up a Foreign Representative Office in Vietnam
1. Is it necessary to engrave a new seal for a representative office?
Answer: NO. This depends on the needs of the business. You can choose to engrave a new seal or not.
2. What is the function of the representative office?
Answer: Representative offices mainly focus on trading and marketing.
3. Where is the tax for the representative office accounted for?
Answer: The taxes of the representative office are accounted for based on the regulations of the parent company.
4. Does the representative office have to pay presumptive tax?
Answer: Since the representative office does not conduct business operations, it is not required to pay presumptive tax.
5. Can a representative office engage in business activities?
Answer: NO. Representative office only carries out marketing, promotion, information provision, and other activities to support the parent company.
6. Is the representative office allowed to issue VAT invoices?
Answer: NO. As they do not have business operations, representative offices do not have the right to issue VAT invoices.
7. Does the representative office have legal entity status?
Answer: NO. Representative office operates under the management of the parent company and does not have its own legal entity status.